Discover experts in Cretan villa rentals and luxury concierge services
A luxury trip to Crete
Why not indulge your desire for a five-star hotel experience on the Mediterranean Sea by considering a trip to Crete? RL Consultancy specializes in Cretan villa rentals and luxury concierge services in Crete. Similar to a stay in a luxury hotel, you'll have access to personalized and on-demand luxury services when you stay in one of our numerous luxury villas in Crete.
Explore our Crete villa rentals and holiday homes available for you to rent during your vacation in Crete. These villas feature private swimming pools and modern designs, catering to your desires for a luxurious Greek getaway, whether it's a weekend escape or extended Cretan holidays with family and friends.
Our on-demand luxury concierge services offer a wide array of possibilities, including cultural activities and excursions, wellness and relaxation services, as well as leisure activities and adventure experiences.
Our private villas in Crete
Live a Luxury Experience in Crete's Holiday Villas
Our private villas in Crete, available for family holidays or quality time with friends in Crete, are designed to provide relaxation and stress-free experiences. Learn more about some of the villas we've selected, each with magnificent sea views overlooking the Aegean Sea and both indoor and outdoor living spaces. Examples include the luxurious Villa Elia Royale, the modern Villa Logari, and the exquisite Residence Almyra.
Not only can you benefit from luxury villas with private swimming pools and stunning sea views, but you can also access concierge services that will add a taste of luxury and privilege to your vacation in a rented villa in Crete. Our expert team, based in Crete, possesses extensive knowledge of Crete's unique offerings and maintains strong connections with local service providers. We can plan and organize any services you need to ensure a high-end stay in Crete, including home staff and private chauffeur services.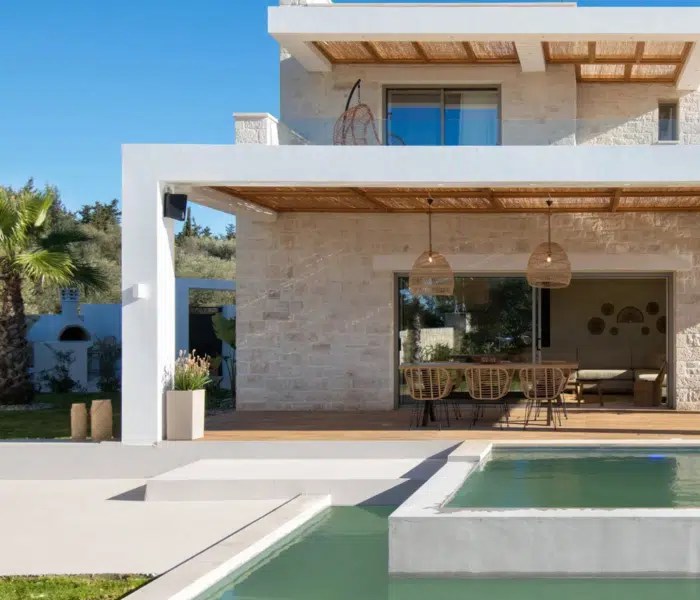 On Demand Staffed Villas and Private Chauffeurs in Crete
Staff and home care services
Just as if you were staying in a luxury hotel, RL Consultancy can provide you with staff and home care services to handle your everyday needs during your time at our villas. From the moment you book to your arrival, our team will ensure you have access to everything you desire for your luxury stay in Crete. Feel free to provide us with your requirements before your arrival, and we'll make sure your stay in our private villas is organized exactly as you envisioned.
Take advantage of our home staff services to enjoy genuine relaxation during your holidays in Crete. Renting a luxury villa in Crete is an opportunity to spend quality time with family and for yourself while savoring the dream setting our high-end villas offer. Nevertheless, the modern and spacious interiors of our villas require maintenance and care. You can bypass these concerns by utilizing our private concierge services with on-demand domestic and housekeeping personnel. Our efficient and discreet teams will maintain the house, allowing you to relax and unwind during your vacation in Crete.
Enjoy the freedom to leave your luxury villa in Crete whenever you wish, thanks to our private transportation services. It's crucial to have the ability to move around the island from your rental villa, whether it's for airport transfers or exploring Crete with private excursions or tours, meeting local professionals for cultural visits or outdoor activities. Personalized transportation solutions are essential to adapt to your holiday schedule and pace in Crete. We organize and plan your private chauffeur transportation on demand. We also can arrange boat trips around Crete and Helicopter transportations for you to make the most of your holidays in Crete.
Read about our other luxury concierge services in Crete and personalized services and private concierge assistance that will help your luxury holidays in Crete be the best ever taken in Greece. Discover our luxury villas rentals like villa Cavo Dago,  villa Logari, Almond villa and villa Grove.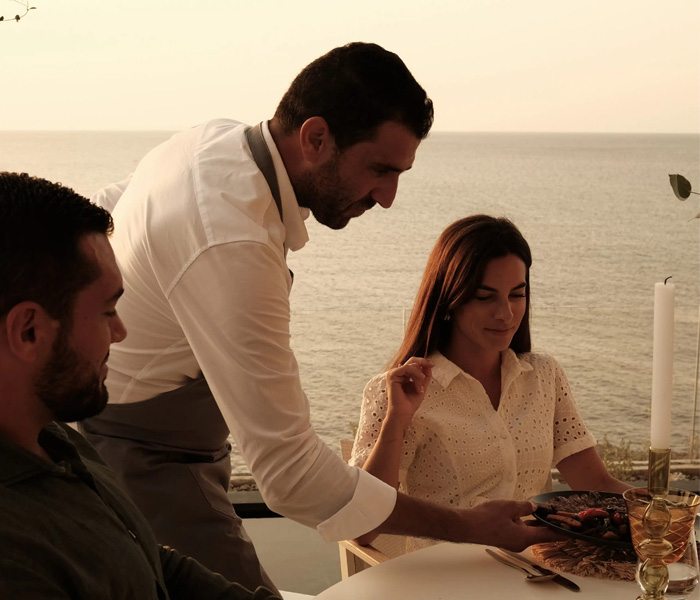 Send us a Message
Contact us