A memorable moment in Crete
We offer exceptional venues for your events in Crete
PRIVATE EVENTS:
Wedding, cocktail party, birthday party, a memorable soirée, etc.
BUSINESS EVENTS:
Team building, seminars, conferences, press conferences, showrooms, fashion shows, meetings, galas, product launches, etc.
The possibilities are endless!
Total peace of mind for your event in Crete
Let us plan your event in Crete
Don't tell anyone, but we know all the best secret spots for putting on a memorable event in Crete. We will find the perfect venue to suit your needs and wants!
Design, planning, and production: we offer full service for all your events in Crete. We create memorable moments for you and your guests!
Our event concepts are personalized at every stage, including concept development, planning, launch, proVider team composition, and coordination during the event.
You can have total peace of mind: we will listen to you throughout the preparation of your event in Crete to ensure that it goes off without a hitch and that it is a success. We like to work closely with our clients to offer them the perfect event planning service and stick as close as possible to their wishes.
To meet all of your requirements, our team will always propose a plan aligned with your budget and schedule, while also aiming to surprise you and exceed your expectations! Take advantage of our wide range of exclusive, premium services and our team of providers.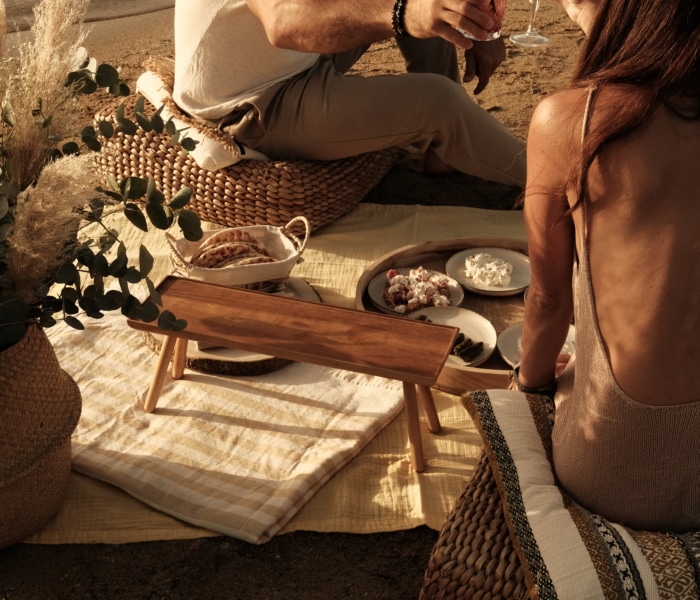 We are passionate event planning expert
Our team is there for you
Rowena, of Italian and New Zealander origins, is a real globetrotter who has travelled all over the world. With that wealth of experience, she developed a keen eye and aims, above all, to enhance a space, a moment, and the emotions they evoke.
Her intuition, her brimming creativity, her contagious enthusiasm, her rigor, and her great sense of organisation make her THE person you want to have by your side to put on the event of your dreams.
Her motto is, "Nothing is impossible; there's always a way!"
Louis, of French origin, is also an experienced traveller and is very resourceful! With his calm demeanour, he's a good listener who will understand everything you want to experience, convey and share during your perfect event.
He is also the technical side of the planning team, with significant experience in the event planning business. He handles the logistics of implementing Rowena's creative ideas to make your event unique and special, as if time has stopped.
Emotion, creation, passion.
Each event produced by R&L Consultancy is filled with unforgettable memories thanks to the bonds formed, the tears of joy shared, the loving looks on guests' faces, the intimate atmosphere, the energy, the surprises, the amazement, the balance of yin and yang, the journeys made, and the moments shared.
The various partners that R&L will introduce to you are all meticulously selected and they all have the same sense of ethics, respect, etiquette, and rigour in their work.
We all share the same mission: to make your dreams become reality.
Contact us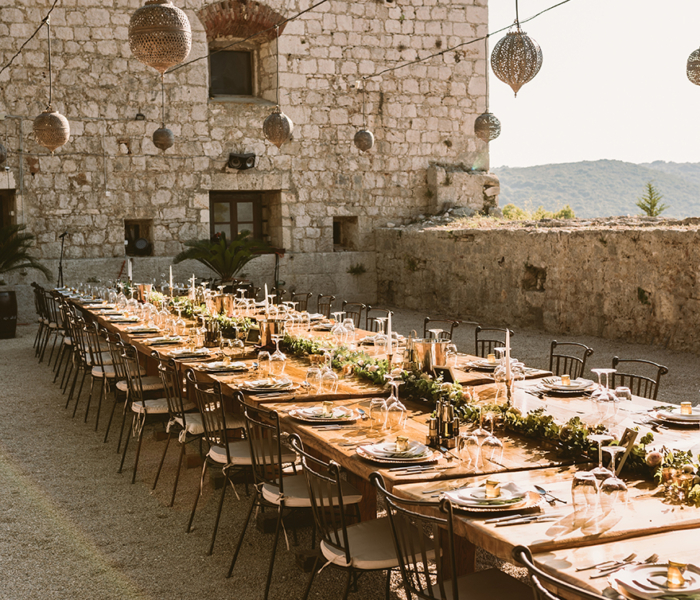 A land with so much to discover
Why choose Crete for your event?
Located at the crossroads of three continents (Europe, Asia, and Africa), Crete is incredibly rich in culture. It is the largest and most diverse of Greece's islands and is the fifth-largest island in the Mediterranean Sea.
Discover the incredible, ancient history of this Greek island, with its ruins of palaces, fortresses, and monasteries, and its mythical sites. You'll be amazed by Crete's breathtaking landscapes, between turquoise waters, fine sandy beaches, impressive rivers and gorges, and spectacular mountains. You'll be charmed by the olive groves and vineyards, and get to discover the delicious cuisine of Crete.
Choose RL Consultancy to plan your event in Crete!
LEARN MORE ABOUT CRETE