Transportation and Private Driver Services
in Crete
BE FREE TO LEAVE YOUR LUXURY VILLA IN CRETE WHENEVER YOU WANT WITH OUR PRIVATE DRIVERS
Renting a luxury villa with a private pool in Crete by the sea or up in the hills is an ideal choice for an unforgettable holiday in Crete. However, it's important to be able to move around the island from your rental villa. From airport transfers to exploring the island with private excursions or tours to meet local professionals who offer cultural visits or outdoor activities, it's important to have personalized transportation solutions to adapt to your holiday schedule and pace in Crete.
That's why we offer you our private concierge services, providing you with transportation and private chauffeur services on demand during your stay in Crete. Forget about renting a car! Avoid the hassle and stress on the island's roads, calculating the best routes, determining which roads to take and how to avoid traffic during rush hours. Relax and move around comfortably without worries with private drivers at your disposal whenever you want.
Move around in groups in high-end, air-conditioned mini-vans with a driver who knows Crete and its road network, as well as the best routes and schedules to move around. Take excursions with private drivers and head to the island's spots with a private taxi service. Enjoy the island's landscapes safely with courteous, professional and punctual drivers.
In groups, with family, for 3, 4, and even 6 people, move around without hassle aboard sedans, vans, and even mini-buses, and ensure that you always arrive at your destination without wasting time or stressing out, thanks to our private transportation and chauffeur services during your luxury stay in Crete.
Do you want to discover Crete aboard a boat? We can arrange sea transportation for you on request, on luxury yachts and catamarans for outings at sea, and even island-hopping to discover the beauties of the Aegean Sea. From land, sea, and even air, as we also have the capacity to organize helicopter transportation and transfers if needed. Entrust us with your transportation and convoy desires, and we will provide you with the means of transportation that suits you on demand and tailored to your needs during your holidays in Crete.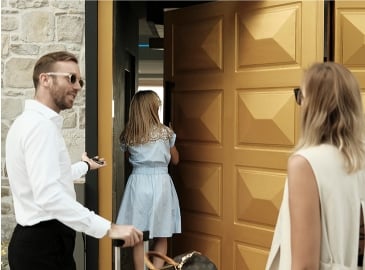 I AM INTERESTED
Contact us
Booking private transportation and chauffeur services
PERSONAL ASSISTANT AND PRIVATE DRIVER SERVICES DURING YOUR STAY IN CRETE
Our local network and knowledge of transportation professionals on the island of Crete allow us to provide you with high-end road transportation and airport transfer services during your holidays in Crete. On request, we provide you with private drivers, group excursion vehicles, and even taxis to take you between the villa and your activity and dining locations.
We are able to organize your transportation needs on the island according to your personalized requests. Not sure when you will need to move around? We provide you with a private driver who will be waiting for your call to pick you up and take you wherever you want to go. Hire a private driver for the day who will safely show you the island's points of interest. Travel in luxury cars with private drivers during your holidays in Crete, from pick-up at the airport to your travels on the island between the cities of Chania and Heraklion, between ports and mountains, and between your villa and your leisure outings. Everything is organized to make your travels in Crete a breeze. Before and during your stay in Crete, we take care of everything and build your transportation schedule for your family or group so that you are always chauffeured with our private concierge and transportation services with private drivers.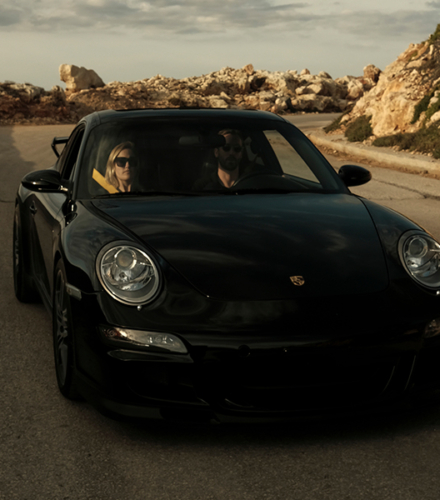 Discover our other bespoke services and private concierge offers
FOR SHORT OR LONG STAYS IN CRETE