Telecomute in a luxury villa rental and become a digital nomad
in Crete
DISCOVER THE PLEASURE OF WORKING FROM HOME IN A LUXURY VILLA
Discover the vast spaces and admire breathtaking views of the Aegean Sea from your office and remote workspace. It is within our luxury villas rentals that we offer you the opportunity to telecommute from a sea view office in Crete. If you want to take the time to stroll and discover a new country and culture, as well as enjoy the many privileges of living and working on a Mediterranean island, Crete is the ideal destination.
It is from our luxury villas with private pools that you will organize your video calls and meetings. By the pool or from the rooftop terrace, you will be in an ideal workspace to work effectively and without stress. If your professional activity allows it, take the time to work remotely in Crete in an idyllic setting where everything will be provided for you to have good times during and after work.
Because it is in the comfort of a rental villa in Crete that you can achieve your professional goals while taking breaks in the jacuzzi, on the terrace with sea view, or from the pool. An ideal context and a peaceful work atmosphere for thinking about sharing these moments with family, friends, or colleagues. And telecommuting from a luxury accommodation in Crete takes on its full meaning when you take the opportunity to extend your stay in Crete or organize a team seminar where everyone will have their private and concentration spaces, while large indoor and outdoor living spaces will allow everyone to mix work with family or group life.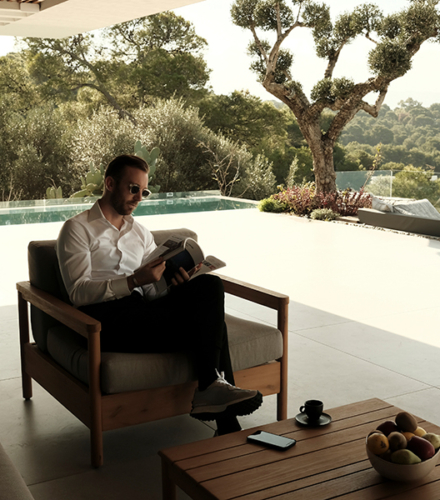 I AM INTERESTED
Contact us
Booking your activities
in Crete
PERSONAL ASSISTANT AND PRIVATE CONCIERGE SERVICES FOR LEISURE ACTIVITIES AND TELECOMMUTING DURING YOUR STAY IN CRETE
During your telecommuting stay in a luxury villa in Crete, take advantage of our personalized services through our private concierge offers with dedicated personnel. Do you want to spend your free time discovering Crete by visiting museums and archaeological sites? Hire a private guide for exclusive tours. Are you looking for places to dine after a long day of work? We can reserve a last-minute table for you in one of the island's top restaurants. If you don't want to worry about logistics or household chores such as stocking the fridge and cleaning, we can provide people to take care of those tasks for you.
Enjoy your stay in Crete by telecommuting from a peaceful and inspiring workspace with panoramic views of the sea. Your life as a digital nomad in Crete will perfectly combine with high-end services and amenities in the intimate settings of our luxury rental villas, which are designed for professional remote work. Discover a new way of working in Crete.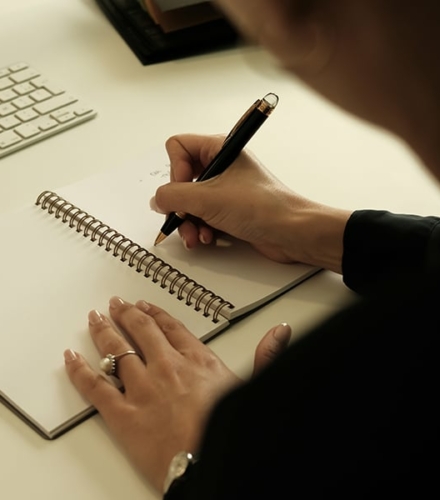 Discover our other bespoke services and private concierge offers
FOR SHORT OR LONG STAYS IN CRETE