Description
Perched on a hilltop
For those looking for a mix of privacy and proximity to a city, Villa Grove is a perfect choice. Perched on a hilltop less than a 15-minute drive from the center of Chania, Crete, the villa is surrounded by shrubs and enjoys views of the city and the sea. Composed of three separate units, with eight double rooms in total, it can comfortably accommodate up to 16 adults.
Villa Grove is in a prime location and offers beautiful living spaces, both inside and out, making it the perfect choice for a luxury vacation with your loved ones.
Each of the units (the king unit on the top floor and the east and west wings on the first floor) has its own living and dining room, a fully equipped kitchen and a terrace, making it the ideal property for groups of families and friends traveling together.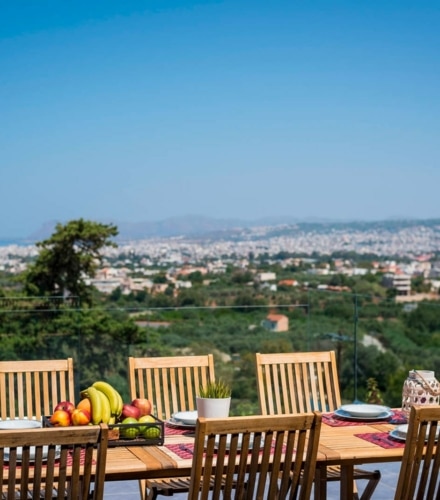 Outside
The ideal property
Outside, the villa is surrounded by a large driveway with numerous parking spaces and beautiful landscaped gardens. Guests can take a dip in the heated pool before lounging on deck chairs to enjoy the sunshine, or read a vacation book in the shade of an umbrella.
A large terrace extends from the top floor and includes comfortable seating and a dining table, perfect for evening meals with a view. On the first floor, you'll find several small terraces equipped with tables, hammocks and outdoor seating, ideal for a morning coffee or barbecue.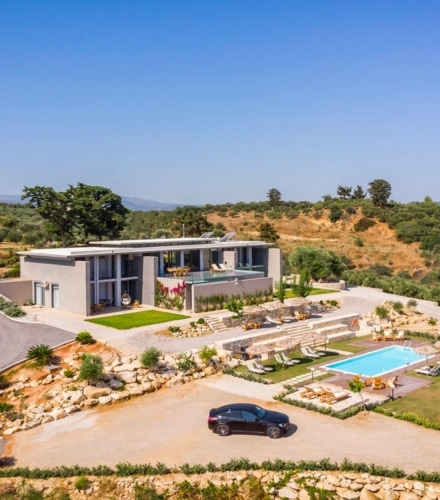 Interiors
First floor
To entertain guests of all ages, one of the terraces has a foosball table, while on the first floor you'll find a well-equipped gym and games room.
On the first floor, each wing has a living and dining room leading to a terrace and a smaller but still fully equipped kitchen.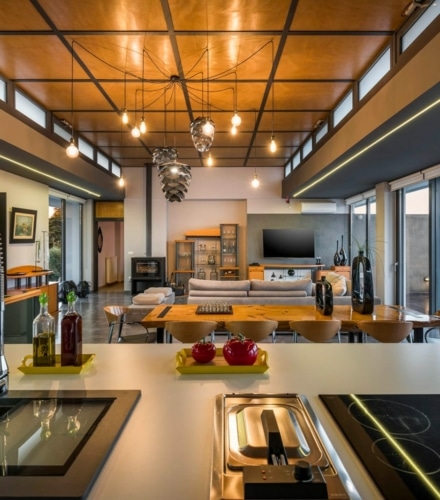 Interiors
Floors
The top floor houses the main living and dining area, with high ceilings and sliding doors the length of each wall, allowing light and fresh air to flow through. The cozy living room features a fireplace and a large flat-screen TV with plenty of entertainment amenities, including Netflix, game consoles and an iPad. The adjoining modern and stylish kitchen is fully equipped with all the appliances and amenities needed to prepare a gourmet feast.
Located on the top floor, the master bedroom has a large private bathroom with a luxurious bathtub and separate shower, as well as a spacious private terrace. The other two rooms of the top floor also have a private bathroom and shares a terrace. On the first floor, there are two bedrooms with shared bathrooms and terraces in each wing.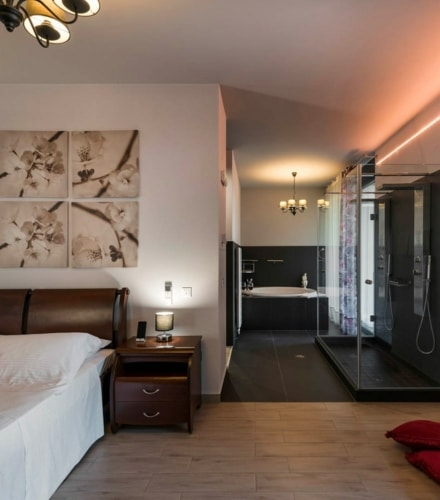 General
Facilities
Sunbathing

Outdoor furniture

Free WIFI

Satellite TV (Netflix)

Volets électriques

Alarm

PlayStation

Heated pool

Air conditioning

First aid kit

Gym

BBQ area
Description
The area
Perivolia is located 5km southwest of Chania, at an altitude of 62m. It is a very small and picturesque village with only a few inhabitants. In Pervolia you will find the ruins of Byzantine churches. The monastery (mochi) plot of Agia Triada stands out in the wider area and is located between Perivolia and Mournies. It is one of the independent properties of the Sina Monastery of Crete.  In Perivolia, there is a very special ritual; during the celebration of St. George, men on horseback take the icon of the Saint after the service and form a procession passing through the houses of the village.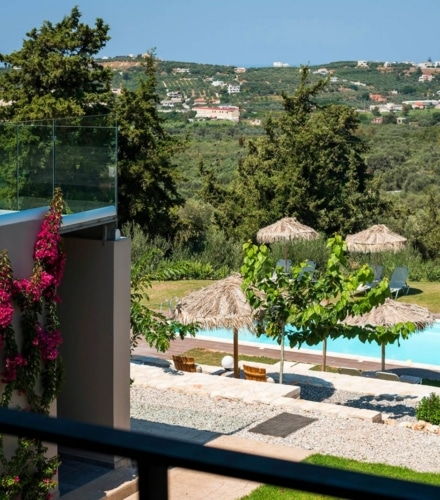 Services on
Request
Massages
Airport transfer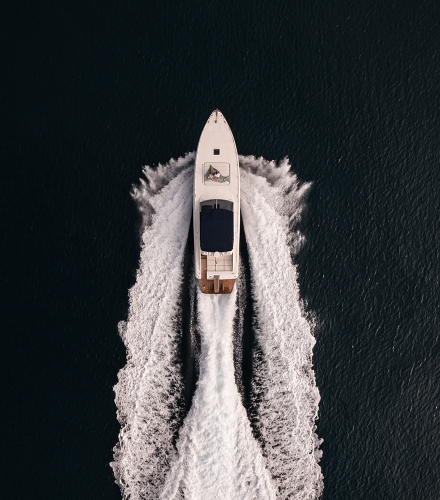 Prices
Book now
Off Season

from OCTOBER 1 to MAY 31
Price for 7 nights

EXCL.

8 431,50 €

VAT

24 %

VAT INCL.

10 455,06 €

Mid Season

JUNE & SEPTEMBER
Price for 7 nights

EXCL.

9 993,50 €

VAT

24 %

VAT INCL.

12 391,94 €

High Season

JULY & AUGUST
Price for 7 nights

EXCL.

11 440 €

VAT

24 %

VAT INCL.

14 185,60 €
To book, don't hesitate to call us or send us an email concerning booking requests, everything is done on measure and we will be more than happy to advice and help you.
Contact us