News
Cretan Gastronomy: A Guide to the Island's Refined Flavors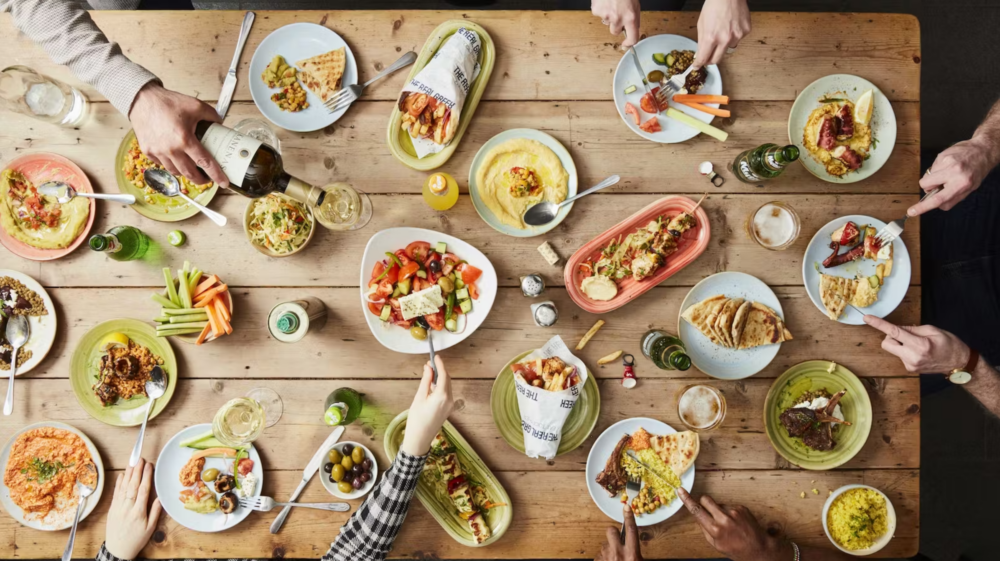 Crete is an island famous for its natural beauty, historic sites, and above all, its cuisine. Cretan gastronomy is an enticing blend of Mediterranean flavors, featuring a variety of dishes ranging from seafood to desserts. Here's a guide exploring the richness and complexity of Cretan cuisine.
The Essence of Cretan Cuisine: Tradition, Innovation, and Quality: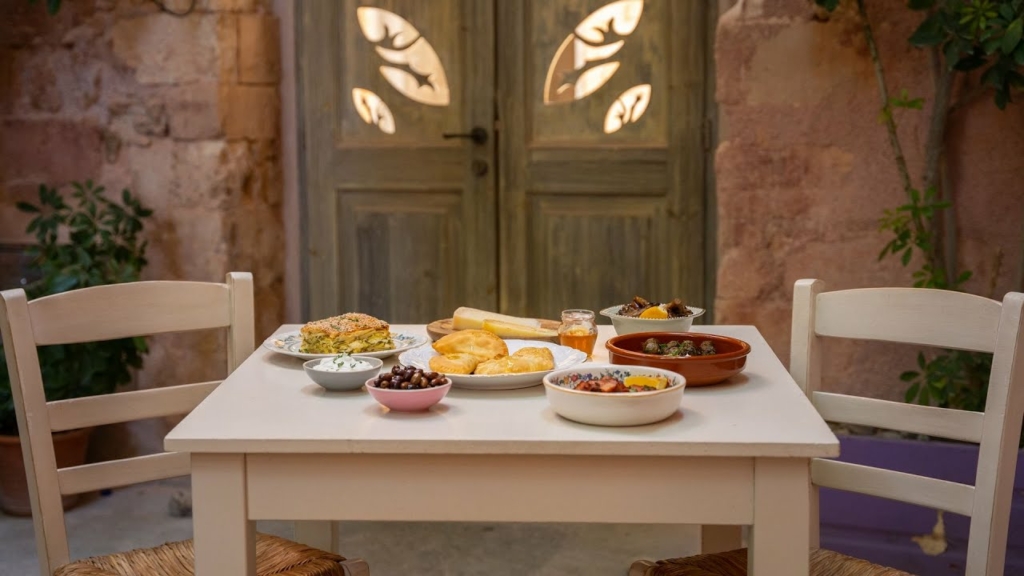 Cretan cuisine is a vivid reflection of the island's culture and history. It draws its essence from the richness of local products, such as olives, extra virgin olive oil, aromatic herbs, and fresh seafood. Local markets overflow with colors and aromas, each product having a story to tell.
Traditional cooking, with its simmered dishes and fresh salads, is complemented by a wave of innovative chefs who bring a modern touch to the classics. The island's restaurants and taverns offer a wide range of dishes, from mezzes to grills, rich soups to delicious desserts. Influences from ancient Greece, Venice, and the Orient harmoniously blend in each dish, creating an unforgettable culinary experience.
The Cretan diet is also recognized for its health benefits. Rich in nutrients and antioxidants, it is often cited as one of the world's healthiest diets.
Private Culinary Experiences: Refined Dining at the Heart of the Island: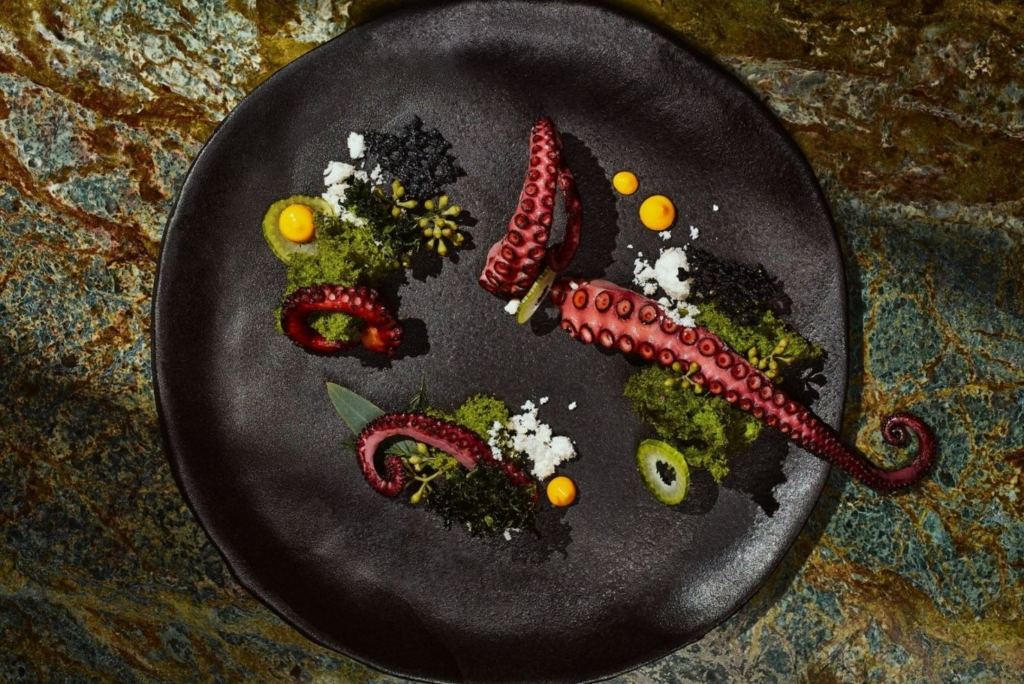 For those seeking an intimate and luxurious gastronomic experience, Crete offers an abundance of private culinary experiences. Local chefs can create customized meals, served in idyllic settings such as a terrace overlooking the sea or a flower-filled garden.
These experiences go beyond mere dining; they are a deep dive into Cretan culture. You can participate in cooking workshops, where chefs guide you through the preparation of traditional dishes, or savor a multi-course dinner that tells the story of the island through each bite.
Local wines, made from indigenous grape varieties, perfectly accompany each dish, adding an extra dimension to the gastronomic experience. Cretan winemakers take pride in their heritage and offer vineyard tours, allowing visitors to see the winemaking process and taste the wines directly at the source.
Of course, we would be delighted to assist you in finding private chefs.
Cretan Gastronomy on a Daily Basis: From the Sea to Pastries: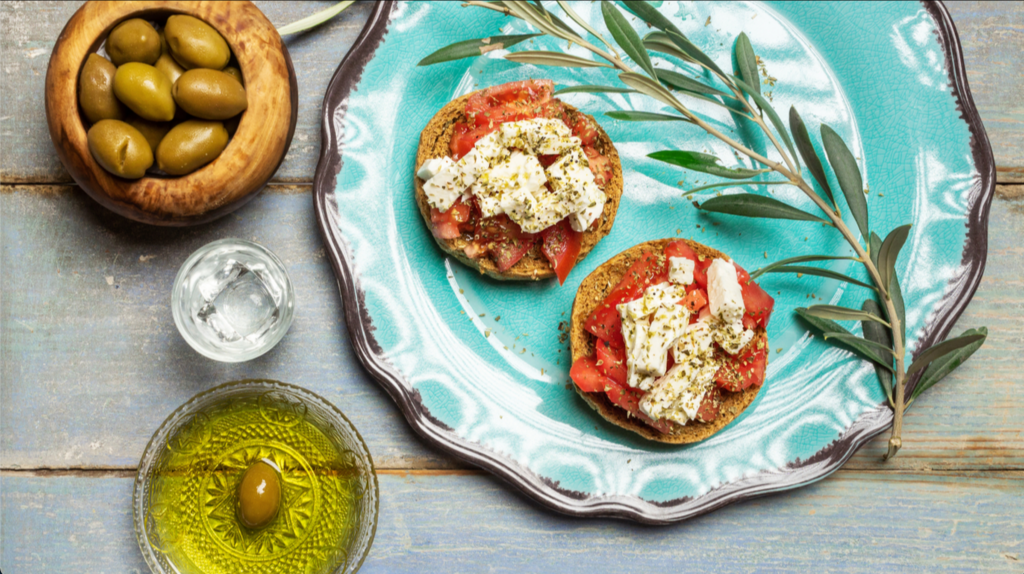 Crete's geographical position, bathed by the Aegean Sea, provides unparalleled access to a wide variety of seafood. Grilled fish, fried squid, and steamed mussels are must-try dishes for any visitor. Local restaurants, from fishermen's taverns to more elegant establishments, serve fresh seafood dishes, prepared with care and simplicity.
But Crete doesn't stop at seafood. It also offers an incredible array of desserts and pastries. From crispy loukoumades to cheese pies and nut cakes, Cretan pastry is an experience in itself. Local ingredients like honey, nuts, and yogurt combine to create decadent and delicious desserts.
Furthermore, Cretan coffee, strong and aromatic, is an essential part of the gastronomic experience. Served in quaint little cafes, it's a tradition to savor slowly and appreciate fully.
Crete is a culinary destination that offers much more than mere meals. It invites its visitors on a flavor adventure, where food is an expression of its history, culture, and soul.
Each meal is a journey, each dish a discovery. From the richness of its local ingredients to the creativity of its chefs, from the simplicity of its taverns to the refined private culinary experiences, Cretan gastronomy is a symphony of flavors that will not fail to enchant.
Whether you're a lover of traditional cooking, a gastronomic explorer, or simply a curious visitor, Crete has something to offer. It awaits you with open arms and a generously set table, ready to provide an unforgettable culinary experience. A visit to this magical island is not complete without exploring the richness of its gastronomy, a hidden treasure that makes Crete a truly unique destination in the world of gastronomy.
To access more advice and practical information for a pleasant stay in Crete.
Additionally, to learn more about RL Consultancy and our luxury villa rental offers.
Or alternatively, to get in touch.